What separates Precision Graphics from other panel manufacturing companies is our ability to machine metal to exact specifications in the same facility as the rest of your custom front panel's parts. We use state of the art milling machines that maintain high tolerances on long runs. We are also happy to accommodate any part that does not require an overlay or membrane circuitry, so if you don't need them, no problem! Let us help take care of your machined aluminum needs today!
Machined Aluminum Customizations
Precision Graphics does more than just print overlays. We are equipped for extrusion, bar, and full sheet metal fabrication in-house, with aluminum being the most common. The unique and intricate dimensions of your panel are possible with our machining, punching, laser-cutting, bending, hardware insertion, riveting, and welding services. The collaboration of machining substrates while printing overlays in the same facility means both departments can work in harmony to assure that all pieces of your panel will fit without qualms or delays.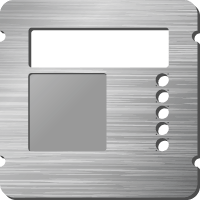 We have 1,000's of punches and endmills including all the standard shapes, rounds, connectors, and stock switch sizes, among others, in addition to our laser-cutting abilities. We can machine gauges ranging from .020" to .500" on the X, Y, and Z axes with 40 different tools in a single program all capable of a .005" tolerance. These state-of-the-art CNC machining and laser-cutting centers allow extremely fast cutting speeds.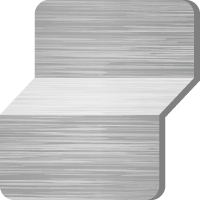 We are capable of making simple and complex bends for your panel design. Our fully electric CNC press brake equipment can precisely add flanges, returns, panel stiffeners and brackets to your design.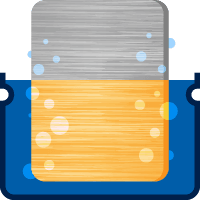 Precision Graphics finishes aluminum panels with zinc plating and chromate conversion per MIL-C-5541B. We provide complete anodizing which includes clear, black, and even color anodizing. For features like grounds, masked areas are also an option.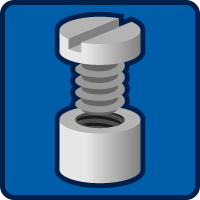 If your panels require any hardware, we can install it.  We carry an extensive array of nuts, screws, studs, pins, rivets, and standoffs in imperial and metric by the brands PEM, Southco, and Captive Fastener.  This hardware comes in your choice of stainless, zinc plated, and nylon.  We always have the ability to assemble complete panels and brackets in conjunction with metal fabrication.  Typically, our use of solid rivets allows for more accurate assembly than welding.  Technical parts with unique bends and angles are properly accommodated by the wide clearance of our equipment.  Both short and long runs are practical with our streamlined and automatic tooling setup.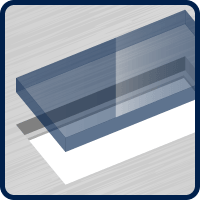 Lenses are a great option when windows need to be thick enough to protect displays against harsh environments. Finishes and colors for lenses are on a case by case basis, but polycarbonate and acrylic are frequently the materials we handle. The lenses are machined in the same department as the metal substrate they are dropped into so an accurate fit is assured.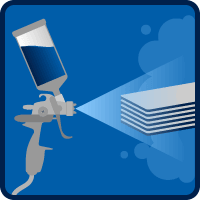 If desired, we can paint exposed areas of your front panels with two different industrial grade paint systems. The colors of which match any Pantone/PMS and RAL specifications. The first is powder coating and the second is a more conventional wet spray paint. It is a catalyzed acrylic-urethane based paint that precisely mixes 16 base colors for an accurate color match. Often, a matching or contrasting paint enhances the appearance of the front graphic layer.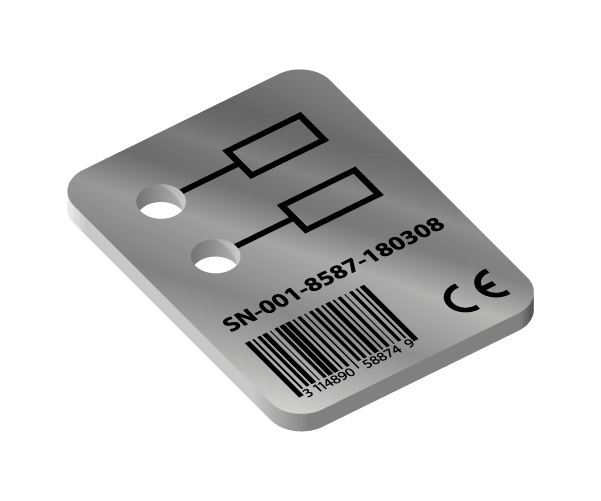 Suggested Product

MetalPhoto®
Looking for extreme durability and high resolution? MetalPhoto® may be exactly what you need for your panel or nameplate. MetalPhoto® is a unique process that encases a photographic layer in anodized aluminum to create a sapphire-hard coating for protection from UV light, corrosion and fading. It also comes with a 20-year guarantee!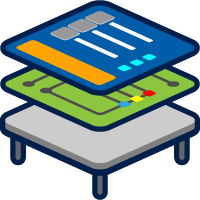 On-site assembly ensures the overlay, circuitry, and sub panel layers align properly. The strongest bond between these layers is normally accomplished by using a pressure sensitive acrylic adhesive (PSA) in combination with a high pressure flat bed roller application. Here is where all the layers join and edge-flush construction is realized. The assembly department works closely with the others by its very nature, so if there are concerns for how a panel assembles, our team will make sure they are resolved.