Front panels are usually made by first printing graphics onto film.  These films can then be bonded to metal plates, rigid plastic and even Metalphoto®.  We handle all size panels from a tiny .250" square to the 48″x96" giants.  Adding our in-house finishing process and hardware insertion to the process allows us to provide complete turn-key panels ready for installation.
Graphic Overlay Customizations
Graphic overlays and labels can be digitally printed as well as screen printed.

 

Most of our high resolution graphics are printed on the second surface, which is the back side of polyesters, polycarbonates, as well as acrylic.

 

This subsurface printing protects the ink behind the plastic it is printed on.

 

It is most effective against abrasion, aggressive chemicals, and of course, every day handling.

 

The overlay can be further protected by placing it inside a recessed pocket milled from the metal sub-panel.

 

This shields the edge of the overlay by making it flush with the surface of the sub-panel.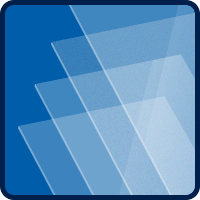 Standard finishes for polyester and polycarbonate include anti-glare (low gloss), gloss, brushed and velvet, with velvet being the most popular to hide fingerprints. Choose from a variety of gauges and finishes both in polyester and polycarbonate. Some polycarbonate finishes include velvet gloss 8A35, velvet matte 8B35, and fine matte HP12W in addition to many others. Some polyester finishes include gloss, 55% gloss, and fine texture. With selective texturing, designated areas of an overlay can be with gloss or diffused. Selective texturing is most common with windows.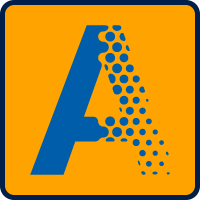 Digital printing is becoming more popular for creating graphics, and for good reasons. Our digital printers have a large format to accommodate oversized graphics. A resolution up to 1,200 DPI provides fine details and superior gradients. Graphics can be printed directly from your electronic file. Minimal tooling and set up means it is perfect for prototypes and short runs.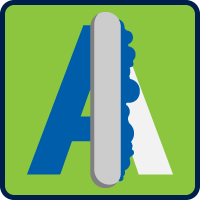 Screen printing is the most popular method of printing. We computer-match our UV curable inks to guarantee an exact color reproduction. These inks are used with high tension polyester screens to print features as small as .005" across. This is a scale suitable for halftones. Our screening process is also suitable for the ever important circuitry, and parts that require selective texturing, which creates the illusion of separate window lenses with a flush, sealed construction.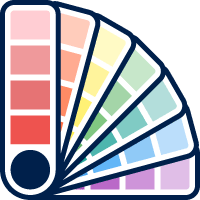 The Pantone, RAL, and L*a*b* color matching systems are familiar tools here. The graphic designers color match with the latest vector based software. The screen printing department color matches with the exact science of UV curable ink mixing formulas. The painting department color matches with computer databased paint formulas that utilize a mix of 16 base colors. No matter the media, we make sure the beauty of your panel looks the way it should.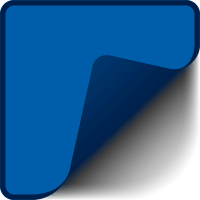 Choose from a variety of adhesives to affix your overlay to its panel. We use only the highest quality adhesives from the 3M brand to ensure permanence. Depending on your panel's final application, you can choose the industry standard 3M 467 or 468, or if your panel requires adhesive with low surface energy you can choose 3M 300LSE. Does your panel or overlay require a more specialized adhesive? Let us know!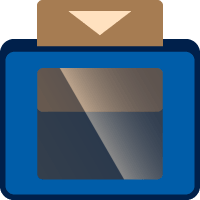 Precision Graphics understands that your panel sometimes has variable information. For this dynamic, we build a pocket into your panel with a front, side, or rear entrance to slide in a label. Your slide label remains protected behind a clear window in the graphic layer film.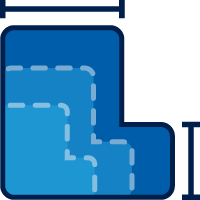 We can produce graphic overlays and panels up to 48" x 96". Depending on the design and features desired, a screen print, digital print, or hybrid of the two may be required for cost efficiency or to meet your specifications.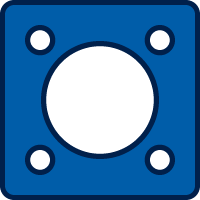 Every material we print on follows seamlessly through our diverse array of automated cutting machines. By delegating the perfect machine for each part, we can minimize set up and lead time, which in turn reduces cost. Regardless of which machine or material is used, your parts will always be precisely cut.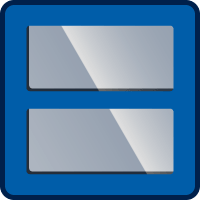 We offer windows on the graphic layer with different finishes. Selective texturing creates the illusion of separate window lenses with a flush, sealed construction. Glossy, semi-gloss, frosted, antiglare, dead-front and translucent windows are all available options. Furthermore, windows can be colored and tinted with different transparent and translucent inks.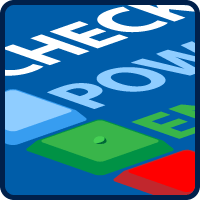 We have many customers who design emboss into their panels. It is a great option for making important features more prominent or providing tactile feedback. The most common is pillow embossing for buttons and LED's. Rim embossing and braille are also common, but there are many options to choose from.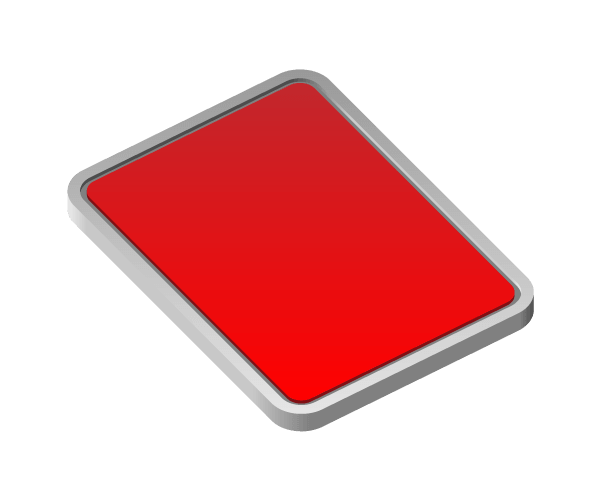 Suggested Product

Recessed Overlays
Looking for added durability for your overlay or membrane switch? Our machining abilities easily accommodate the creation of a custom pocket inside the metal for the overlay and circuit to lay. Not only does it protect them, but it also makes it more aesthetically appealing.
Membrane Switch Customizations
Precision Graphics has earned its reputation in membrane switch panel technology with attention to engineering and customer service. We will help replace your PCB circuit. With our knowledgeable staff to design your circuit and a wealth of components at your disposal, we can serve a range of needs that others cannot. We offer oversized circuits up to 36 inches in length and we print them with quality inks to ensure a reliable product. Whatever your needs, the end product is one that you can simply plug in and bolt to your chassis for a truly effortless "plug and play" result.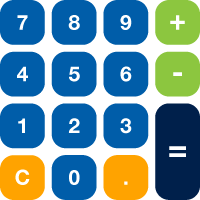 We offer custom key sizes and shapes, and keypad layouts. Tactile and non-tactile designs are both available. Tactile keypads have thresholds ranging from a force of 200 to 700 grams. For a subtler design, Non-tactile keypads provide a lower profile without the "click" of a tactile button.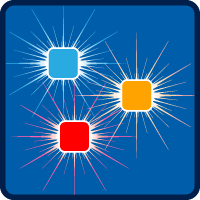 We carry beautiful LED's in five colors: red, green, yellow, blue, and white. For panels that need dual purpose LED's, we also carry Bi-colors in red-green, red-yellow, and green-yellow. Most of these LED's are available in 1206, 0805, and 0603 package sizes.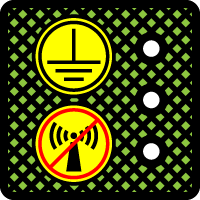 Ambient electromagnetic and radio waves can negatively affect sensitive circuitry. However, our metal fabricating capabilities can equip your circuitry with an EMI/RFI shielding. The dimensions of your EMI/RFI shielding will protect completely and fit exactly.
We install tail connectors of practically all varieties. That includes latching, polarized, and locking connectors. It also includes single and double row connectors with any number of pins. These connectors have a .100" pitch, but .050" is also available. ZIF (zero insertion force) connectors are a lower cost alternative. The pitch of these connectors come in 0.100", 0.050", and 1 mm.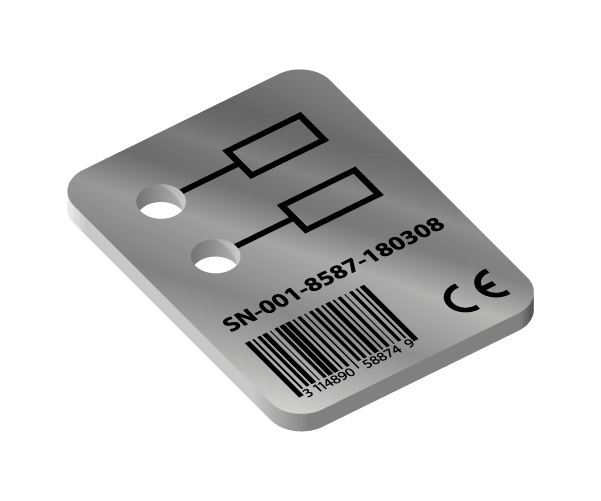 Suggested Product

MetalPhoto®
Looking for extreme durability and high resolution? MetalPhoto® may be exactly what you need for your panel or nameplate. MetalPhoto® is a unique process that encases a photographic layer in anodized aluminum to create a sapphire-hard coating for protection from UV light, corrosion and fading. It also comes with a 20-year guarantee!
Machined Aluminum Customizations
Precision Graphics does more than just print overlays. We are equipped for extrusion, bar, and full sheet metal fabrication in-house, with aluminum being the most common. The unique and intricate dimensions of your panel are possible with our machining, punching, laser-cutting, bending, hardware insertion, riveting, and welding services. The collaboration of machining substrates while printing overlays in the same facility means both departments can work in harmony to assure that all pieces of your panel will fit without qualms or delays.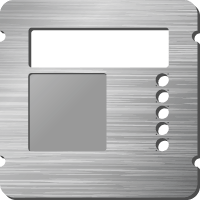 We have 1,000's of punches and endmills including all the standard shapes, rounds, connectors, and stock switch sizes, among others, in addition to our laser-cutting abilities. We can machine gauges ranging from .020" to .500" on the X, Y, and Z axes with 40 different tools in a single program all capable of a .005" tolerance. These state-of-the-art CNC machining and laser-cutting centers allow extremely fast cutting speeds.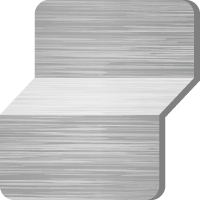 We are capable of making simple and complex bends for your panel design. Our fully electric CNC press brake equipment can precisely add flanges, returns, panel stiffeners and brackets to your design.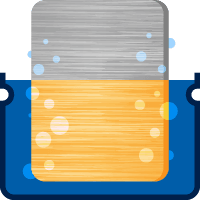 Precision Graphics finishes aluminum panels with zinc plating and chromate conversion per MIL-C-5541B. We provide complete anodizing which includes clear, black, and even color anodizing. For features like grounds, masked areas are also an option.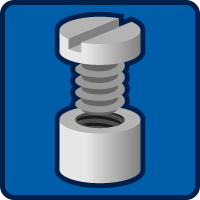 If your panels require any hardware, we can install it.  We carry an extensive array of nuts, screws, studs, pins, rivets, and standoffs in imperial and metric by the brands PEM, Southco, and Captive Fastener.  This hardware comes in your choice of stainless, zinc plated, and nylon.  We always have the ability to assemble complete panels and brackets in conjunction with metal fabrication.  Typically, our use of solid rivets allows for more accurate assembly than welding.  Technical parts with unique bends and angles are properly accommodated by the wide clearance of our equipment.  Both short and long runs are practical with our streamlined and automatic tooling setup.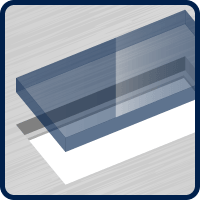 Lenses are a great option when windows need to be thick enough to protect displays against harsh environments. Finishes and colors for lenses are on a case by case basis, but polycarbonate and acrylic are frequently the materials we handle. The lenses are machined in the same department as the metal substrate they are dropped into so an accurate fit is assured.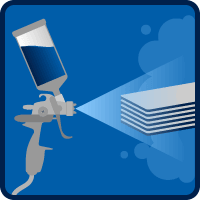 If desired, we can paint exposed areas of your front panels with two different industrial grade paint systems. The colors of which match any Pantone/PMS and RAL specifications. The first is powder coating and the second is a more conventional wet spray paint. It is a catalyzed acrylic-urethane based paint that precisely mixes 16 base colors for an accurate color match. Often, a matching or contrasting paint enhances the appearance of the front graphic layer.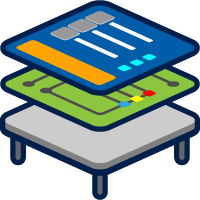 On-site assembly ensures the overlay, circuitry, and sub panel layers align properly. The strongest bond between these layers is normally accomplished by using a pressure sensitive acrylic adhesive (PSA) in combination with a high pressure flat bed roller application. Here is where all the layers join and edge-flush construction is realized. The assembly department works closely with the others by its very nature, so if there are concerns for how a panel assembles, our team will make sure they are resolved.