The Choice for Identifiers and Information
Nameplates are typically made of aluminum, when rigidity is required.  They can either be screen printed on aluminum or made with the Metalphoto® process.  The Metalphoto® process yields a durable silver and black image where screen printing can yield a larger selection of Pantone colors.  Click here to learn more about MetalPhoto®.
Nameplate Printing Choices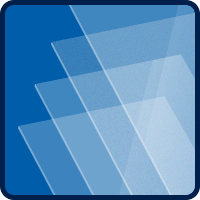 Standard finishes for polyester and polycarbonate include anti-glare (low gloss), gloss, brushed and velvet, with velvet being the most popular to hide fingerprints. Choose from a variety of gauges and finishes both in polyester and polycarbonate. Some polycarbonate finishes include velvet gloss 8A35, velvet matte 8B35, and fine matte HP12W in addition to many others. Some polyester finishes include gloss, 55% gloss, and fine texture. With selective texturing, designated areas of an overlay can be with gloss or diffused. Selective texturing is most common with windows.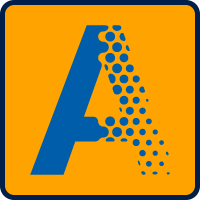 Digital printing is becoming more popular for creating graphics, and for good reasons. Our digital printers have a large format to accommodate oversized graphics. A resolution up to 1,200 DPI provides fine details and superior gradients. Graphics can be printed directly from your electronic file. Minimal tooling and set up means it is perfect for prototypes and short runs.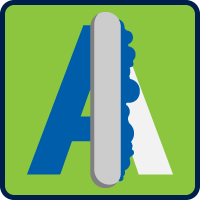 Screen printing is the most popular method of printing. We computer-match our UV curable inks to guarantee an exact color reproduction. These inks are used with high tension polyester screens to print features as small as .005" across. This is a scale suitable for halftones. Our screening process is also suitable for the ever important circuitry, and parts that require selective texturing, which creates the illusion of separate window lenses with a flush, sealed construction.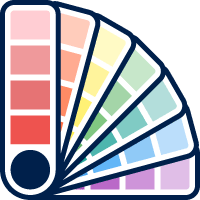 The Pantone, RAL, and L*a*b* color matching systems are familiar tools here. The graphic designers color match with the latest vector based software. The screen printing department color matches with the exact science of UV curable ink mixing formulas. The painting department color matches with computer databased paint formulas that utilize a mix of 16 base colors. No matter the media, we make sure the beauty of your panel looks the way it should.
Metalphoto® is photosensitive, anodized aluminum used to make durable, high-resolution nameplates, labels, and control panels. Metalphoto's durability comes from its image – which is sealed inside of the anodized aluminum, providing corrosion, sunlight, abrasion, temperature and chemical resistance. Its unique, photographic imaging process creates ultra-high resolution graphics and variable information – including machine-readable barcodes, anti-counterfeit security features and serialized data. Since its development in 1950, Metalphoto® has been trusted by leading OEMs, military and government organizations for nameplate, label and control panel applications where permanence, resolution, variable data or a combination of those characteristics is required.
Nameplate Rigid Layer Customizations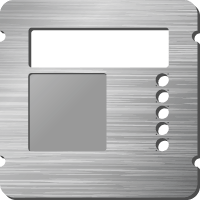 We have 1,000's of punches and endmills including all the standard shapes, rounds, connectors, and stock switch sizes, among others, in addition to our laser-cutting abilities. We can machine gauges ranging from .020" to .500" on the X, Y, and Z axes with 40 different tools in a single program all capable of a .005" tolerance. These state-of-the-art CNC machining and laser-cutting centers allow extremely fast cutting speeds.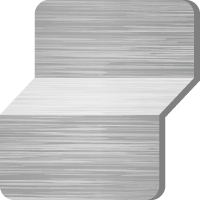 We are capable of making simple and complex bends for your panel design. Our fully electric CNC press brake equipment can precisely add flanges, returns, panel stiffeners and brackets to your design.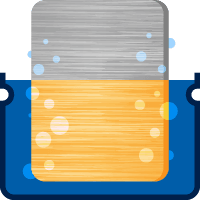 Precision Graphics finishes aluminum panels with zinc plating and chromate conversion per MIL-C-5541B. We provide complete anodizing which includes clear, black, and even color anodizing. For features like grounds, masked areas are also an option.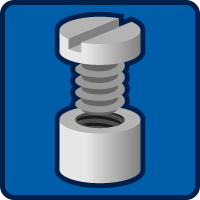 If your panels require any hardware, we can install it.  We carry an extensive array of nuts, screws, studs, pins, rivets, and standoffs in imperial and metric by the brands PEM, Southco, and Captive Fastener.  This hardware comes in your choice of stainless, zinc plated, and nylon.  We always have the ability to assemble complete panels and brackets in conjunction with metal fabrication.  Typically, our use of solid rivets allows for more accurate assembly than welding.  Technical parts with unique bends and angles are properly accommodated by the wide clearance of our equipment.  Both short and long runs are practical with our streamlined and automatic tooling setup.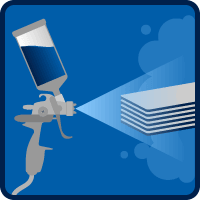 If desired, we can paint exposed areas of your front panels with two different industrial grade paint systems. The colors of which match any Pantone/PMS and RAL specifications. The first is powder coating and the second is a more conventional wet spray paint. It is a catalyzed acrylic-urethane based paint that precisely mixes 16 base colors for an accurate color match. Often, a matching or contrasting paint enhances the appearance of the front graphic layer.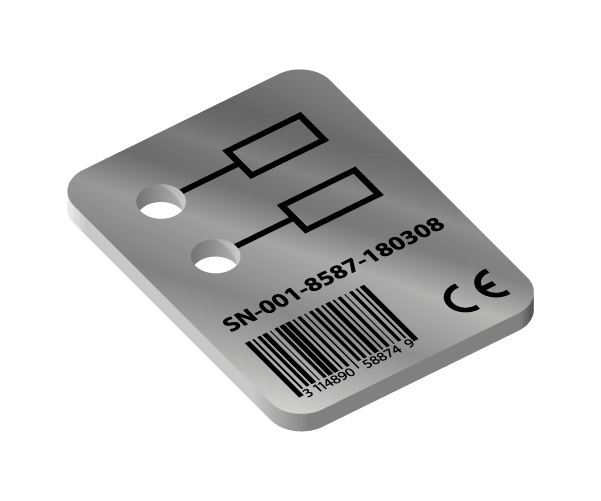 Suggested Product

MetalPhoto®
Looking for extreme durability and high resolution? MetalPhoto® may be exactly what you need for your panel or nameplate. MetalPhoto® is a unique process that encases a photographic layer in anodized aluminum to create a sapphire-hard coating for protection from UV light, corrosion and fading. It also comes with a 20-year guarantee!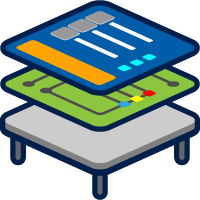 On-site assembly ensures the overlay, circuitry, and sub panel layers align properly. The strongest bond between these layers is normally accomplished by using a pressure sensitive acrylic adhesive (PSA) in combination with a high pressure flat bed roller application. Here is where all the layers join and edge-flush construction is realized. The assembly department works closely with the others by its very nature, so if there are concerns for how a panel assembles, our team will make sure they are resolved.